Attract More Investors, Increase Liquidity & Raise More Capital
Get feedback from real investors reviewing your pitch, page, or presentation. Use it to fix any issues blocking investors from seeing your full potential.
Who We Are
Investor Testing is the leader in online investor experience research and the first to remotely record investors as they interact with web-based content, massively improving client outcomes.
What We Do
Investor Testing is like a modern day focus group ~ only better. To solve investor marketing challenges, we put digital content like websites, pitch decks, and press releases in front of real investors, ask them a few questions while we record everything they see, say, and do, then send you the results.
Why You Need It
The more clear and compelling investors find your story, the more shareholders you will attract. Period. The fastest way to improve investor marketing results is to watch how investors react to your message and delivery, then fix what's wrong.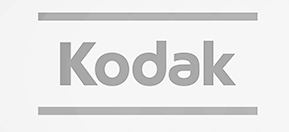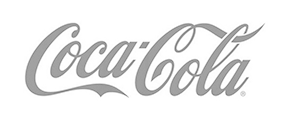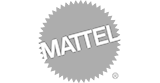 The Simple Truth
Your ability to attract shareholders and raise capital is 100% dependent on how clear and compelling investors find your story.
The Problem
88% of CEOs believe they tell investors a clear and compelling story.
But only 4% of investors agreed after viewing the same CEOs company website.
The Solution
Investor Testing is the easiest most cost effective way to be sure your investor facing materials are doing what they were designed for, compelling interested investors to become committed shareholders.
Why Clients Love Investor Testing
It's easy, cheap and works.

Pinpoint pain-points that drive investors away.

Measure the clarity and persuasiveness of your message.

Uncover problems you didn't know about.

Discover what works the best.

End internal debates.

Locate and fix usability issues.

Improves liquidity

Attract more shareholders

Improve Investor Relations ROI
How Does Investor Testing Work?
You tell us what you want to test.

We recruit investor testers from our panel.

Real investors review your content while recording their computer screen and voices as they complete tasks and answer questions.  

You watch the test videos. (Expert Review clients get a  written report with findings and solutions)

You and your team take these insights and use them to create compelling messages and presentations.

You raise more capital and increase liquidity.
Can You Afford Not To?
When it comes to meeting your investor marketing goals, the investor experience is the key differentiator between investors buying in or moving on. 
A great investor experience attracts, engages, educates and connects which clears the path for investors to easily understand exactly who you are, what you do, and what you do better.
And thats why it's so important you get it right.
Want More Shareholders?
Use Investor Testing To Discover What's Blocking Investors From Seeing Your Full Potential, Then Fix It.
Get Started Today By Calling 585 301 7700 or fill out the form below and an Investor Conversion Specialist will get right back to you.